On Mission to Massachusetts, New England, and the World
At City United Church, we want people to be involved in Transformational Mission. Everyone desires to have a sense of purpose, and we believe that everyone has a spiritual gifting and a personal mission and purpose from God to serve the church and others. This Kingdom mission is what God has called us to do while we are on this earth. We gather to be on mission! We are called to pray for our families, church, community, and world, and we are called to invest in and invite people to "Come and See" Jesus, which will lead to "Go and Tell."
Fellowship of Christian Athletes
Fellowship of Christian Athletes (FCA) is an organization that seeks to make disciples through engaging, equipping and empowering coaches and athletes to know and grow in Christ and lead others to do the same. City United Church partners our local FCA missionary to accomplish this mission in our area public schools.
Choose "On Mission" category once you log in
City United Church is a faith-based partner to the Fitchburg Public Schools. Throughout the year, we work with them to provide much needed resources for their families in need. Examples of these resources are school supplies, backpacks, food to help stock their food pantry, and Thanksgiving Baskets.
North Star Family Services
City United Church is a faith-based partner to North Star Family Services which provides stable housing, comprehensive services, and advocacy for entire families experiencing homelessness who are in need of support. We assist with stocking their food pantry, providing hot meals for the families throughout the year, as well as financial support for operational expenses.
Teen Challenge is a faith-based organization that provides adults, teens and families with effective and comprehensive faith-based solutions, clinical counseling, and life-coaching for drugs, alcohol, and other life-controlling addictions. During COVID, Teen Challenge has created more opportunities to provide service both on campus and online and began putting together classes and studies that will help those in the program step back into society intentionally.
Banner Hill is a church plant on the Framingham State University campus whose mission is to help people know that Jesus is greater. City United Church supports this church plant which focuses on reaching college students for Christ through financial resources, prayer, collaboration, and hands-on support.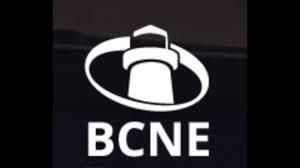 The Baptist Convention of New England (BCNE) is an organization that focuses on supporting pastors and churches in New England. Its goal is to multiply Christ-followers through its network of more than 360 local churches. Ministry in New England can be challenging, and the BCNE is committed to walking alongside churches, partnering, equipping and encouraging them to effectively advance God's Kingdom in New England.
The Christian Law Association (CLA) exists to preserve Christian liberty for our children and grandchildren. Since 1969, CLA has been providing free legal assistance to Bible-believing churches and Christians who are experiencing difficulty in practicing their religious faith because of governmental regulation, intrusion, or prohibition in one form or another. CLA assists those who are in some way facing legal difficulties for doing what the Bible commands. These cases involve Christians arrested for witnessing to others in public, public school students being told they do not have the right to read their Bibles at school, churches being excluded from communities, Christians being fired for sharing their faith at work, and thousands of other shocking assaults on our precious religious freedoms. CLA provides free legal services based in part on the generosity of God's people.
World Help is a Christian humanitarian organization serving the physical and spiritual needs of people in impoverished communities around the world. It's a proven fact that people are more receptive to hearing the Gospel once their immediate physical needs are met. So, when you offer someone food, clean water, or access to medical care, you not only help save a life and give physical help for today … you also give eternal hope by introducing that person to the love of Jesus Christ. However you choose to get involved, your generosity will help change the world — one person at a time.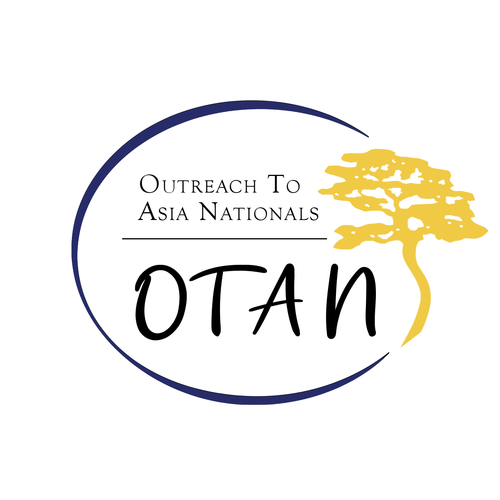 Outreach To Asia Nationals
We exist to train and resource persecuted Asian pastors to reach their people. At OTAN, we believe that training nationals to reach nationals is the most effective method of bringing the Gospel to the "uttermost" parts of Asia. It is also the method modeled by the apostle Paul in the Book of Acts as he traveled from city to city and country to country training the nationals to do God's work.
"The World Mission Service Center is the bridge between those who give and those who go." The mission of the BBFI World Mission Service Center is to serve churches and their missionaries as they endeavor to fulfill the Great Commission. The BBFI Mission Office is the bridge between those who give and those who go. We serve over 4,000 U.S. churches and over 700 missionaries in 80 nations around the world. The Mission Office strives for professionalism and integrity through stewardship to God in all its dealings, particularly with His chosen servants, the missionaries and pastors we passionately serve. The Mission Office ensures missionaries are prepared educationally, trained practically throughout the internship process and equipped through pre-field training with ongoing support and services.
Baptist Missions to Forgotten Peoples
BMFP missionaries circle the globe bringing hope to forgotten ethnic groups, teenage runaways, alcoholics, prisoners, military personnel and society's disadvantaged and overlooked.
The Hope Foundation is dedicated to promoting the protection of street and slum children in Kolkata and the most underprivileged in India. HOPE works to effect immediate and lasting change in their lives. By extending support to children and their communities via 60 on the ground projects, HOPE provides sustainable holistic solutions to protection and development. By providing healthcare, counselling and education, HOPE ensures children in its care enter adulthood equipped with the tools and support they need to live healthy and happy lives. To date HOPE has helped over 2.7 million people.
The Gideons International
The Gideons International is the result of a meeting between two men who wished to band commercial travelers together for evangelism. What began in 1908 as an Association of Christian businessmen placing Bibles in hotel rooms has evolved into an expanding mission to provide Scriptures to all people in nearly every facet of life. Today, we have taken more than 2 billion Scriptures in more than 95 languages to 200 countries, territories, and possessions across the globe.We exist as an advocate for the lost, to bring them the saving knowledge of the Word through not only placing and distributing Scriptures, but also through personal witnessing and by associating together for service. As a united force for the Gospel, we remain rooted in tradition, but we operate under the firm belief that anyone can be a valuable asset to this invaluable cause.
The mission of imb Global is to serve Southern Baptists in carrying out the Great Commission to make disciples of all nations. God has given His vision to the Church. That vision, expressed so clearly in Revelation 7:9 of a multitude of every language, people, and tribe and nation, is His vision.
The Timothy Initiative exists to advance Christ's Kingdom by multiplying disciples and disciple making churches around the world.
In obedience to Jesus and through Kingdom partnerships, The Timothy Initiative's vision is to see multiplying, disciple making churches in every place and people group.
Faith Promise Offering Pledge
FAITH PROMISE IS A COVENANT BETWEEN YOU AND JESUS TO GIVE REGULARLY THROUGH YOUR LOCAL CHURCH AN AMOUNT THAT THE LORD LEADS YOU TO GIVE BY FAITH OVER AND ABOVE YOUR TITHES TO SUPPORT LOCAL AND GLOBAL MISSIONS.
Faith Promise Giving Lifts Us to a New Level of Kingdom Giving
This commitment is a sacred act. It is a spiritual agreement between you and God that, with His help, you will give a certain amount to the church during the next 12 months to be used for missions for the evangelization of the lost. It is a reciprocal relationship that represents reliance upon God for divine provision.

Remember the example of the Macedonian believers …

" … they gave themselves first to the Lord and then to us by God's will." - II Corinthians 8:5
Faith Promise represents
a COMMITMENT.
1. It's a commitment to God.
2. It's a commitment to the church.
3. It's a commitment to the missionaries we support.
When we commit to supporting a missionary on the field, they are relying on God to provide for them through us. We need to know how much income to expect for missions before making monthly commitments to our missionaries. Your Faith Promise commitments help us determine how much to budget for missionaries seeking monthly support.

Simply click the "Donate or Pledge" button below to go to our secure giving platform, login, and enter how much you are pledging to give over the next 12 months.

Then, simply begin giving that amount as often as you've pledged, and mark your gifts under "Missions." This way these gifts will be added to our Faith Promise totals.

Continue to tithe and give your regular offerings marked under "General," and then give your Faith Promise amount marked under "Missions."
Funding the Vision Message
Watch this highlight video from our recent short-term missions trip to Guatemala in January of 2020.