On Mission to Massachusetts, New England, and the World
At City United Church, we want people to be involved in Transformational Mission. Everyone desires to have a sense of purpose, and we believe that everyone has a spiritual gifting and a personal mission and purpose from God to serve the church and others. This Kingdom mission is what God has called us to do while we are on this earth. We gather to be on mission! We are called to pray for our families, church, community, and world, and we are called to invest in and invite people to "Come and See" Jesus, which will lead to "Go and Tell."
Fellowship of Christian Athletes
Fellowship of Christian Athletes (FCA) is an organization that seeks to make disciples through engaging, equipping and empowering coaches and athletes to know and grow in Christ and lead others to do the same. City United Church partners our local FCA missionary to accomplish this mission in our area public schools.
Choose "On Mission" category once you log in
City United Church is a faith-based partner to the Fitchburg Public Schools. Throughout the year, we work with them to provide much needed resources for their families in need. Examples of these resources are school supplies, backpacks, food to help stock their food pantry, and Thanksgiving Baskets.
North Star Family Services
City United Church is a faith-based partner to North Star Family Services which provides stable housing, comprehensive services, and advocacy for entire families experiencing homelessness who are in need of support. We assist with stocking their food pantry, providing hot meals for the families throughout the year, as well as financial support for operational expenses.
Teen Challenge is a faith-based organization that provides adults, teens and families with effective and comprehensive faith-based solutions, clinical counseling, and life-coaching for drugs, alcohol, and other life-controlling addictions. During COVID, Teen Challenge has created more opportunities to provide service both on campus and online and began putting together classes and studies that will help those in the program step back into society intentionally.
Banner Hill is a church plant on the Framingham State University campus whose mission is to help people know that Jesus is greater. City United Church supports this church plant which focuses on reaching college students for Christ through financial resources, prayer, collaboration, and hands-on support.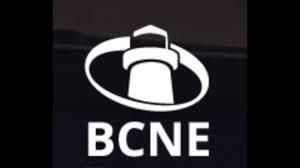 The Baptist Convention of New England (BCNE) is an organization that focuses on supporting pastors and churches in New England. Its goal is to multiply Christ-followers through its network of more than 360 local churches. Ministry in New England can be challenging, and the BCNE is committed to walking alongside churches, partnering, equipping and encouraging them to effectively advance God's Kingdom in New England.
The Christian Law Association (CLA) exists to preserve Christian liberty for our children and grandchildren. Since 1969, CLA has been providing free legal assistance to Bible-believing churches and Christians who are experiencing difficulty in practicing their religious faith because of governmental regulation, intrusion, or prohibition in one form or another. CLA assists those who are in some way facing legal difficulties for doing what the Bible commands. These cases involve Christians arrested for witnessing to others in public, public school students being told they do not have the right to read their Bibles at school, churches being excluded from communities, Christians being fired for sharing their faith at work, and thousands of other shocking assaults on our precious religious freedoms. CLA provides free legal services based in part on the generosity of God's people.
Faith Promise Offering Pledge
FAITH PROMISE IS A COVENANT BETWEEN YOU AND JESUS TO GIVE REGULARLY THROUGH YOUR LOCAL CHURCH AN AMOUNT THAT THE LORD LEADS YOU TO GIVE BY FAITH OVER AND ABOVE YOUR TITHES TO SUPPORT LOCAL AND GLOBAL MISSIONS.
Faith Promise Giving Lifts Us to a New Level of Kingdom Giving
This commitment is a sacred act. It is a spiritual agreement between you and God that, with His help, you will give a certain amount to the church during the next 12 months to be used for missions for the evangelization of the lost. It is a reciprocal relationship that represents reliance upon God for divine provision.

Remember the example of the Macedonian believers …

" … they gave themselves first to the Lord and then to us by God's will." - II Corinthians 8:5
Faith Promise represents
a COMMITMENT.
1. It's a commitment to God.
2. It's a commitment to the church.
3. It's a commitment to the missionaries we support.
When we commit to supporting a missionary on the field, they are relying on God to provide for them through us. We need to know how much income to expect for missions before making monthly commitments to our missionaries. Your Faith Promise commitments help us determine how much to budget for missionaries seeking monthly support.

Simply click the "Donate or Pledge" button below to go to our secure giving platform, login, and enter how much you are pledging to give over the next 12 months.

Then, simply begin giving that amount as often as you've pledged, and mark your gifts under "Missions." This way these gifts will be added to our Faith Promise totals.

Continue to tithe and give your regular offerings marked under "General," and then give your Faith Promise amount marked under "Missions."
Funding the Vision Message
Watch this highlight video from our recent short-term missions trip to Guatemala in January of 2020.